<! -- Blog Post 5 -->
Autumn 2021, here we go!
Posted: October 06, 2021. | By: Admin
After the Corona, we return with news. Touched, like everyone else by this crisis, but with new force. We hope that you are all well, healthy and recovering from an unprecedented crisis around the world. We want to anticipate you our closing dates for Christmas holidays:
The factory will be closed from December 27, 2021 to January 9, 2022.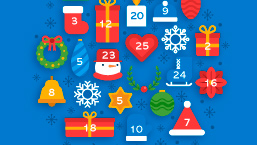 Stay tuned for news in our product catalog. In addition to new combinations in fans, we want to offer other promotional products. We keep investigating and making invests in new material certifications, meeting the demand of our clients.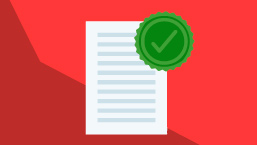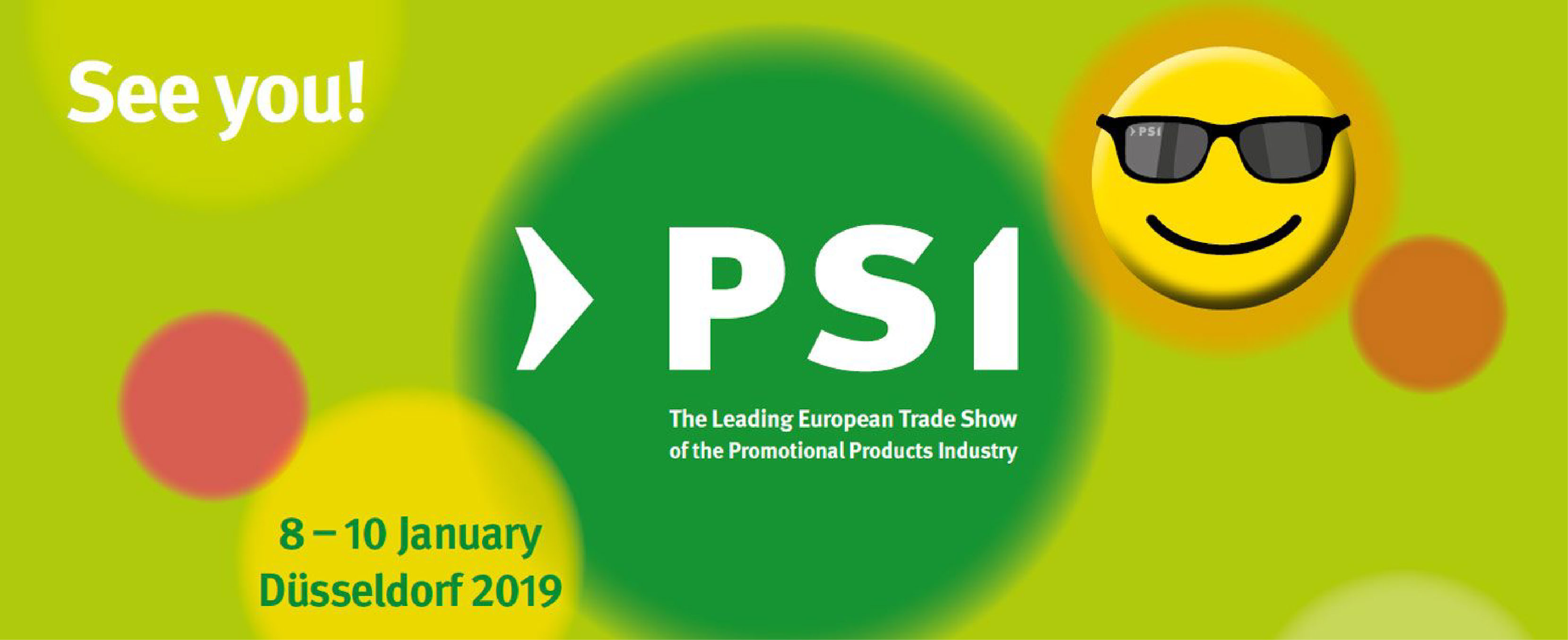 Great experience in PSI2019
Posted: January 18, 2019. | By: Admin
We travel to Dusseldorf, terrible weather, so much work to do... this is what we were thinking in the flight when we started to travel to PSI on Monday ....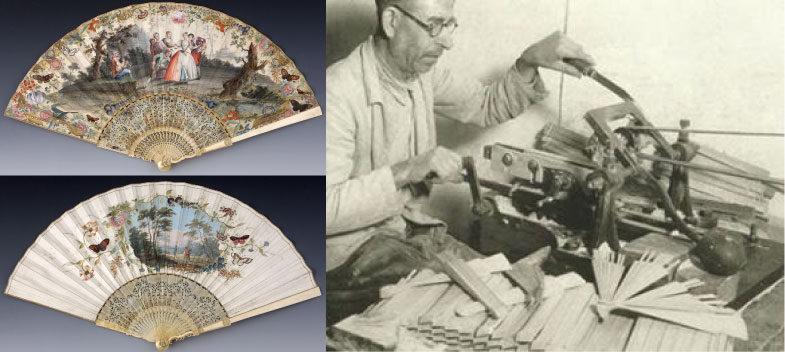 The history of the fan in Valencia
Posted: July 05, 2017. | By: Admin
The tradition of Valencian fan - as a complement,to cool off or as an artwork - goes back more than 5 centuries. Historians Elisa Amorós and Ruth de la Puerta Escribano highlight the economic importance of this artisan sector in the city of Valencia and its region. During the 18th century, Valencia consolidated its position as the main Spanish producer center, standing out at the European level for the quality of your fans.

In the 18th century, the Fan Artisans Teachers' Guild was born in Valencia and in 1802 there is already a Royal Fan Factory in the city. Probably because of this situation, two French people settled in Valencia with the aim of taking over the Spanish market, importing pieces that are later assembled in Spain. One of them is called Simonet, that arrives at Spain in 1825 and other is Fernando Coustelier. As a result of the arrival of the first, several Valencian artisans go to King Ferdinand VII to prohibit the import of French fans.

It will not be the only complaint of the Valencian fanners since in 1842 they asked the Provincial Council to raise the demand against the Crown because it suppressed the Decree of October 27 of the same year that eliminated obstacles to the import of French fans. The Valencian Fan industry achieved its maximum development in the late nineteenth and early twentieth centuries. The great architect of the 19th century was José Colomina, who revolutionized the production of fans.

Valencia was the main producer and marketing center although it was supplied in part by sticks and fabrics made in L'Horta towns. Over time, the city will lose the hegemony and the production of fans and this hegemony will be displaced and concentrated in some municipalities of the region, with Aldaia being the town that will have the largest number of workshops, so it is considered the current Valencian cradle of the fan. Fuente: Ajuntament d'Aldaia
<! -- Blog Post 5 -->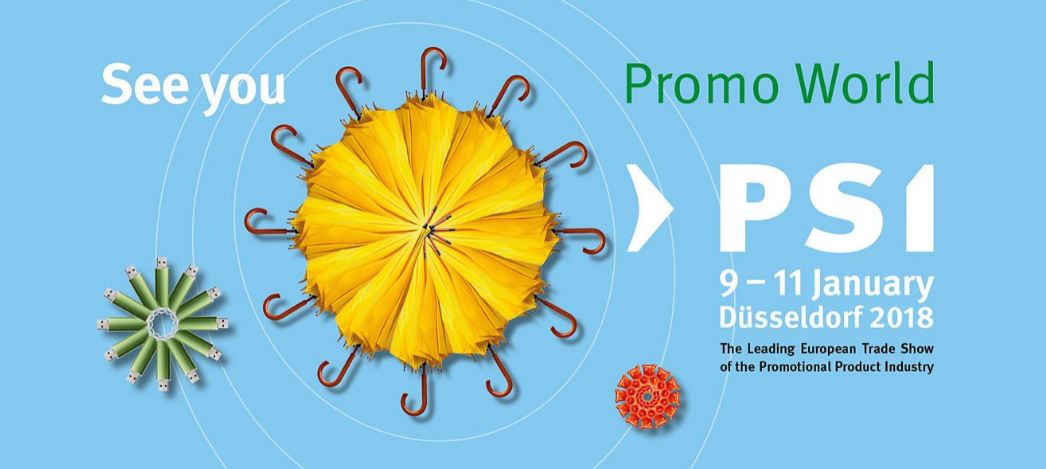 See you in PSI2018!
Posted: November 30, 2017. | By: Admin
We will be again on PSI, the big European Trade Show of the Promotional Product Industry, We are happy to see again our dear customers and we will show our best products, improved on quality and sharing and extending our catalogue of fans.
<! -- Blog Post 1 -->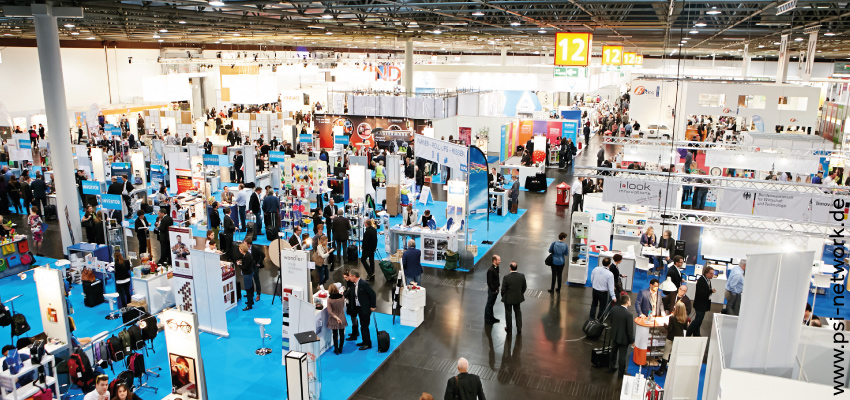 See you again at the PSI 2017
Posted: October 1, 2016. | By: Admin
We announce that we will be present at the fair PSI 2017. An essential event to meet our customers and present our news.
For years we have participated in this fair always taking a great memory of PSI.
New Winter timetable
Posted: September 16, 2016. | By: Admin
We return to our usual schedule: from 9:00 a.m. to 2:00 p.m. and from 3:30 p.m. to 6:30 p.m.
We start this new season by working on new products and improvements.
<! -- Blog Post 3 -->
Summer schedule. We are open in August.
Posted: July 1, 2016. | By: Admin
During this month of July, Abanicos Aldaia will close on Friday afternoons. In August we close every afternoon and in the morning we are at your disposal from 9 to 14:30 h.
Happy summer!
<! -- Blog Post 4 -->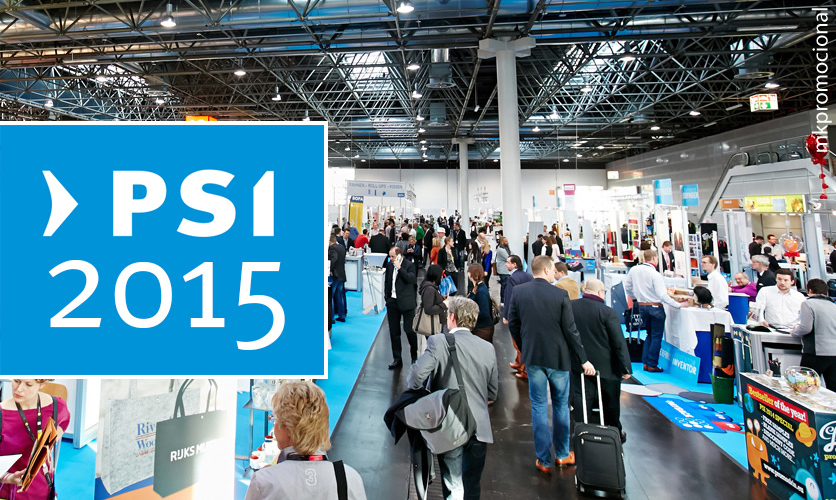 We attended PSI 2015
Posted: December 1, 2014. | By: Admin
We will be present at the PSI fair in Düsseldorf, from 7 to 9 January 2015. Our stand: Hall 9, stand H07
We look forward to your visit!